Vein Matching Precision
The Artisan Stoneworks Advantage
Vein matching is crucial in achieving a harmonious and visually appealing design for your countertop, especially when using materials with distinctive patterns such as granite, marble, and quartz.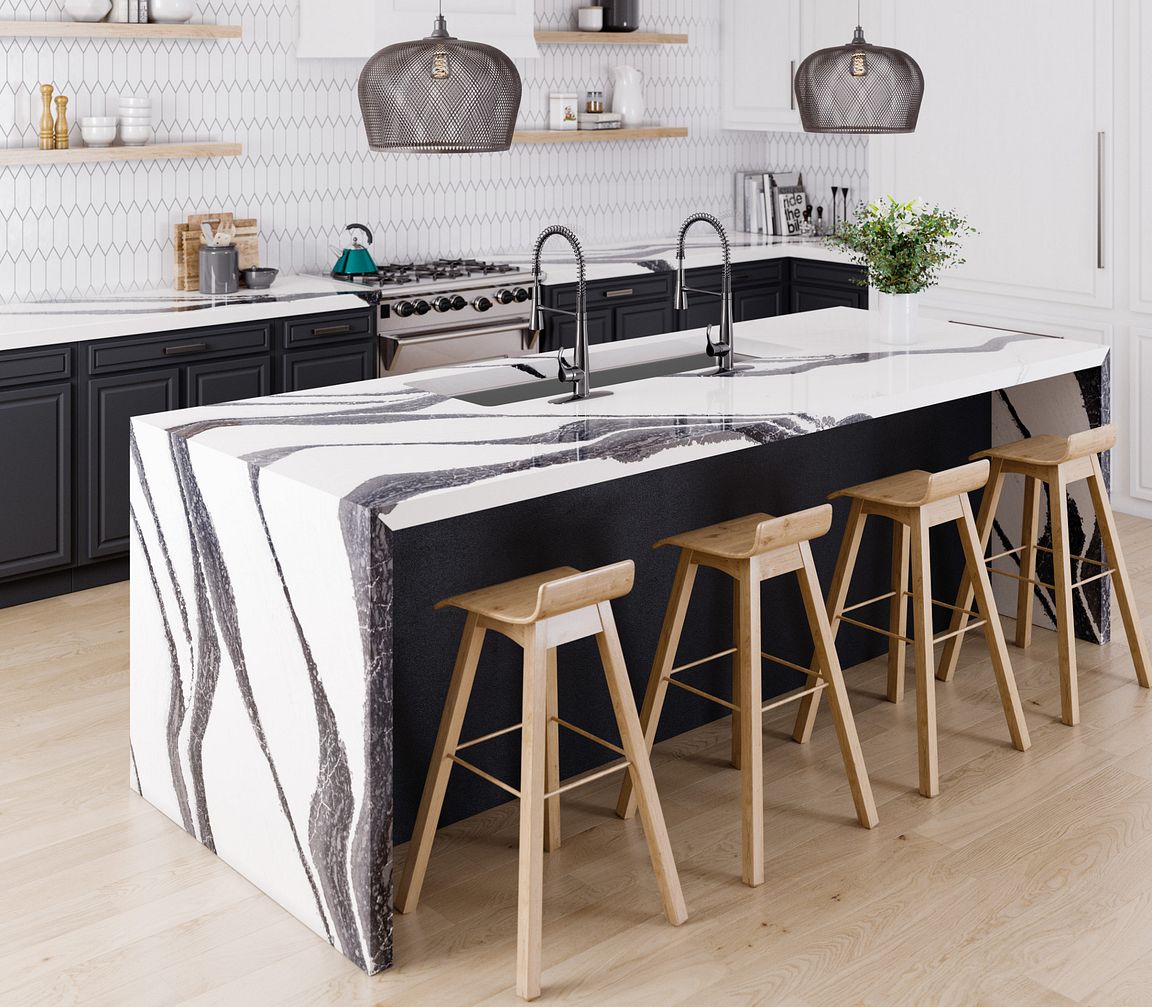 At Artisan Stoneworks, our expert team meticulously aligns the veins of your chosen material, ensuring a stunning result that enhances the overall aesthetics of your space.
Our skilled craftsmen at Artisan Stoneworks possess the experience and knowledge to execute vein matching with precision and finesse. By entrusting us with your countertop project, you can be confident that the final outcome will not only meet but exceed your expectations, as we take great care in the details of our work.

At Artisan Stoneworks, we understand the importance of completing your project in a timely manner. Our efficient vein matching process ensures that your countertop installation will be accomplished within the agreed-upon timeframe without compromising on quality or visual appeal.

From the initial consultation to the final installation, our team at Artisan Stoneworks is committed to providing unparalleled support and guidance. We work closely with you to select the ideal material and design, and our experts are always available to answer any questions or address concerns regarding vein matching or other aspects of your project.
Our team takes pride in delivering not only beautiful countertops but also an unparalleled level of service and support, ensuring that our clients are informed, engaged, and satisfied from start to finish. By choosing Artisan Stoneworks, you can trust that you're partnering with professionals who value your vision, and who are dedicated to bringing that vision to life with expertise, care, and an unwavering commitment to excellence.
No prior knowledge? No worries.
Embarking on a countertop project can seem daunting, especially when considering the intricacies of vein matching. At Artisan Stoneworks, our team is here to guide and support you throughout the entire process. From material selection to expert installation, we strive to make your experience satisftying and enjoyable. Allow our skilled craftsmen to bring your vision to life, ensuring that your new countertop showcases a harmonious and visually striking design that elevates your space.
See our software in action!
Join us on our journey to create stunning and functional living spaces that stand the test of time.
Contact us today to experience the Artisan Stoneworks difference.